HATE THE THOUGHT OF CLEANING YOUR OVEN?
THEN CONTACT US FOR A SPARKLING CLEAN
OVEN YOU WON'T BELIEVE
PH:4359 1948 or 0431462900
OR SEND US AN EMAIL HERE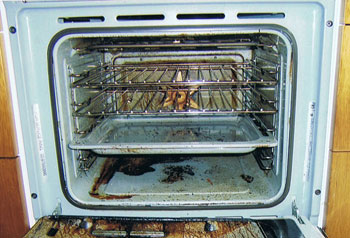 This oven was many years old!!!
It's now BRAND NEW!
We at The Happy Oven have been providing oven cleaning services to the Central Coast and Newcastle areas since 2006. We offer a cleaning service second to none, providing for the elderly and infirm and all the other people out there that just hate cleaning the oven.

We realize just how back breaking this job can be for a lot of people, so just sit back and relax for a couple of hours and let us put that elbow grease to work for you.
So if you would love a happy clean and odourless oven, then just give us a call or send us an email with your details.